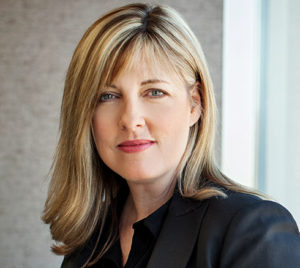 Barriston is pleased to announce that Joanne McPhail has been appointed its first Chief Innovation Officer to spearhead its quest for new and innovative ways to deliver legal services and positively impact the community. "In our view, the formal designation of a CIO sends a clear message internally and externally that we are committed, as a firm, to seeking innovative ways to serve our clients and engage with our community for everyone's benefit," said Jim McIntosh, Co-Managing Partner of the firm.
Joanne has helped play a crucial role at Barriston in terms of leading the strategic adoption of innovative thinking. The firm has recently embarked upon the B-Corp certification process and is in the midst of its first B-Corp audit. The B-Corp movement is about businesses balancing profit with purpose, considering their workers, clients, suppliers, community and environment when making decisions. "Going through the certification process has led us to understand our strengths and has also inspired us to get even better. It has literally changed the way we think about doing business," said Chief Operating Officer, Doug Moody.
The new CIO has been tasked with forming an Innovation Committee in order to help build a culture of innovative thinkers, promote internally-generated ideas for change and acceptance of the fact that sometimes things will fail. "We have several projects underway already, so this is partly just about formalizing and promoting a culture that is already very much in favour of promoting innovative thinking," remarked Joanne. "It is telling that our firm's partners passed this unanimously. We all understand that this is the future, and we should continue to play a leadership role in our industry and community," she said. Barriston has several existing innovation projects underway, including the development of intrapreneurship within the firm. "We have some ideas for commercializing certain efficiencies and procedures that we have developed internally, and to the firm's credit, these ideas are being explored," explained Doug Moody.
While the B-Corp certification process is still underway, the firm is excited about the prospect of joining this innovative community, and also promoting the certification of other businesses in the community.