Co-Managing partner, Jim McIntosh, hosted this year's gala.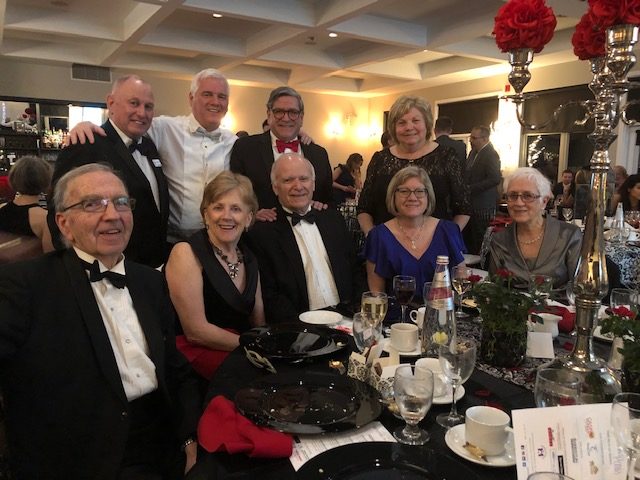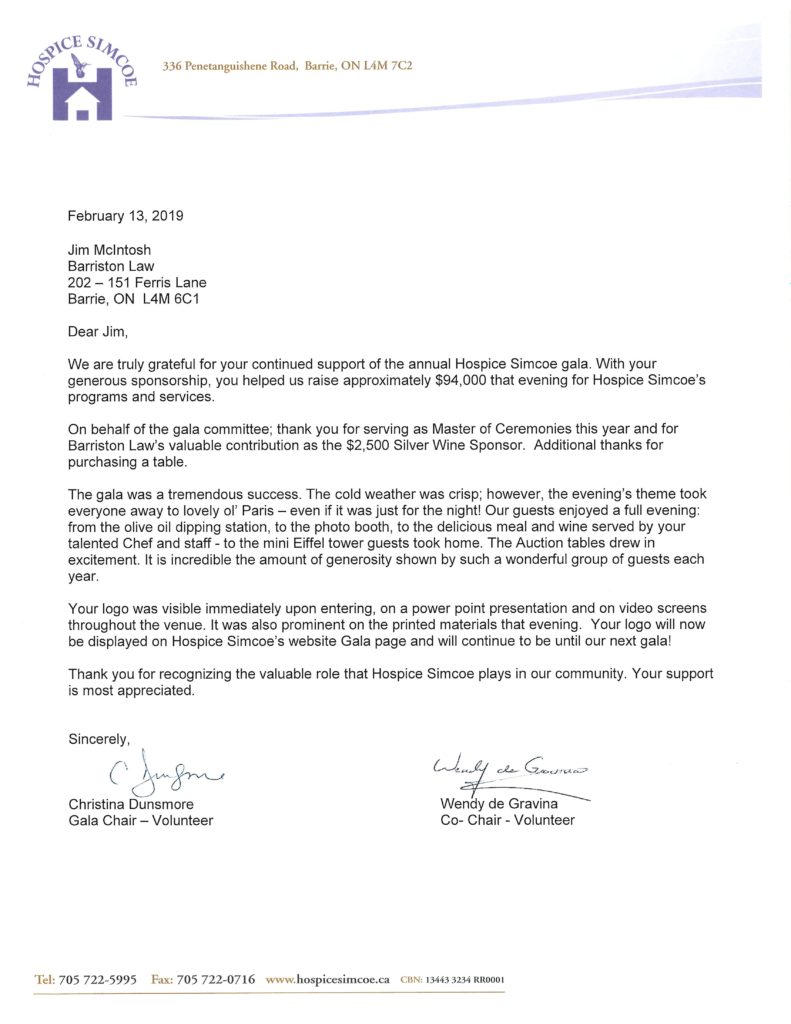 Transcript of letter:
Dear Jim,
We are truly grateful for your continued support of the annual Hospice Simcoe gala. With your generous sponsorship, you helped us raise approximately $94,000 that evening for Hospice Simcoe's programs and services.
On behalf of the gala committee; Thank you for serving as Master of Ceremonies this year and for Barriston Law's valuable contribution as the $2,500 Silver Wine Sponsor. Additional thanks for purchasing a table.
The gala was a tremendous success,. The cold weather was crisp; however, the evening's theme took everyone away to lovely o' Paris – even if it was just for the night! Our guests enjoyed a full evening: from the olive oil dipping station, the the photo booth, to the delicious mean and wine served by your talented Chef and staff – to the mini Eiffel tower guests took home. The Auction tabled drew in excitement. It is incredible the amount of generosity shown by such a wonderful group of guests each year.
Your Logo was visible immediately upon entering, on a power point presentation and on video screens throughout the venue. It was also prominent on the printed materials that evening. Your logo will now be displayed on the Hospice Simcoe's website Gala page and will continue to be until our next gala!
Thank you for recognizing the valuable role that Hospice Simcoe plays in our community. Your support is most appreciated.
Sincerely, Christina Dunsmore. Gala Chair – Volunteer.