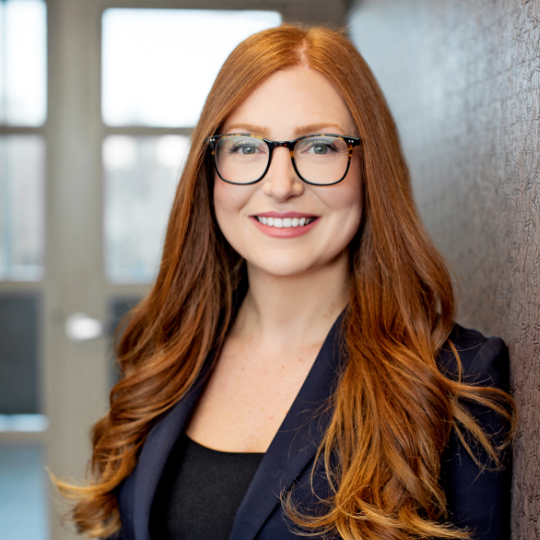 Organizations
Family Dispute Resolution Institute of Ontario
Ontario Bar Association
Canadian Bar Association
Simcoe County Law Association
Simcoe County Family Law Association
Practice Areas
Shannon Dawson
Associate
Shannon Dawson is an associate lawyer practising in the area of family law. Shannon appreciates the uniquely personal and difficult nature of family law disputes, approaching these issues with not only the requisite sensitivity and respect, but fierce advocacy that such significant matters deserve. Shannon practices in all areas of family law, including separation, divorce, parenting, child and spousal support, property division, and the negotiation of cohabitation, marriage, and separation agreements.
Prior to obtaining her Juris Doctor from Western Law, Shannon earned her Bachelor of Arts Degree (Honours) with a major in History and an option in Legal Studies from Wilfrid Laurier University. At Western Law, Shannon was the Student Coordinator of the Dispute Resolution Centre where she mediated issues regarding small claims, peace bonds, and neighbour disputes, deescalating highly emotional and adversarial conflict and finding pragmatic resolutions. Throughout law school, Shannon was a Caseworker at Western Law's Community Legal Clinic where she advocated for her clients in small claims, criminal, and family matters. She also worked on complex family files as a Caseworker at the Advanced Family Law Clinic. While pursuing her law degree, she was involved with Pro Bono Students Canada's Family Justice Centre, where she assisted in delivering free, unbundled legal services to self-represented litigants in Ontario. Shannon was also a Staff Editor and a Managing Editor for the Western Journal of Legal Studies.
After graduating from Western Law in 2021, Shannon completed her Articles with Barriston, where she assisted on complex and high conflict parenting matters, as well as matters regarding spousal support, child support, and property division. She has advocated for her clients before both the Superior Court of Justice and the Ontario Court of Justice. Shannon was called to the Bar of the Law Society of Ontario in March of 2022.
In her spare time, Shannon enjoys reading, weight lifting, hikes with her golden retriever, Harley, and prioritizing quality time with her partner, family and friends.