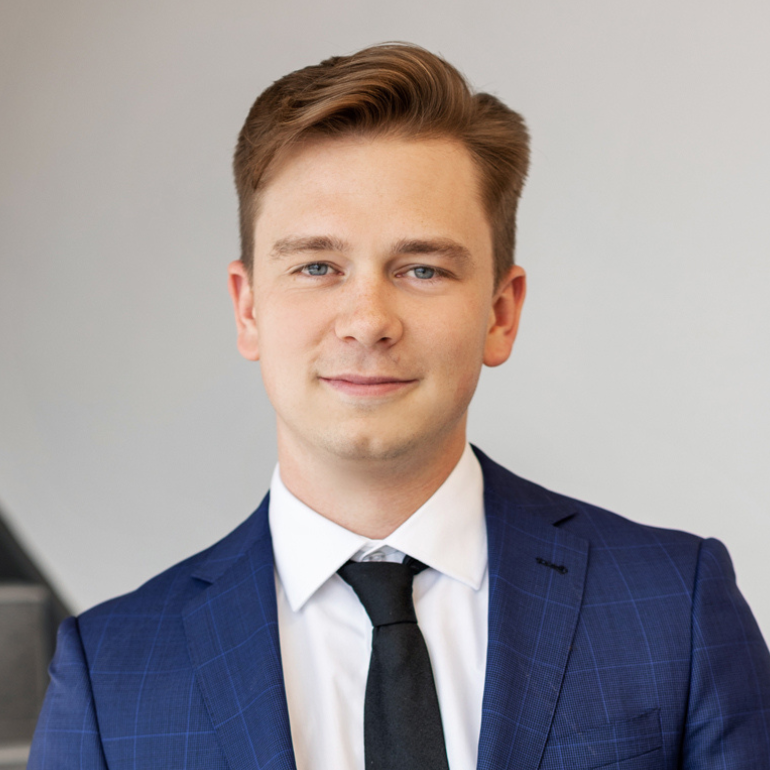 Practice Areas
Nathan Stadig
Associate
Nathan is an associate lawyer practicing in the areas of civil litigation, corporate/commercial litigation, and construction law out of both Barrie and Collingwood. Born and raised in Collingwood, Nathan summered and completed his Articles with Barriston prior to being called to the Bar in June 2023. Nathan has been involved in a variety of adjudications, negotiations, and alternative dispute resolution processes, as well as having appeared on behalf of his clients in the Ontario Superior Court of Justice.
Prior to law school, Nathan obtained an Honours Bachelor of Music at Wilfrid Laurier University with a minor in history. Nathan was heavily involved at Wilfrid Laurier, performing with the Wilfrid Laurier University Symphony Orchestra as a double bassist, representing the university as a Campus Ambassador both on campus and across Ontario, and as a member of the Student's Union.
Nathan graduated from the University of Windsor, Faculty of Law in 2022 with a Juris Doctor. While at Windsor Law, Nathan was involved in various community outreach initiatives, including with the Windsor Crown Attorney's Office through Pro Bono Students Canada. In his final year of law school, Nathan was a teaching and research assistant, focusing on tort law and general civil litigation.
In his spare time, Nathan enjoys remaining active in the outdoors by running and snowboarding, as well as writing and spending time with family and friends.