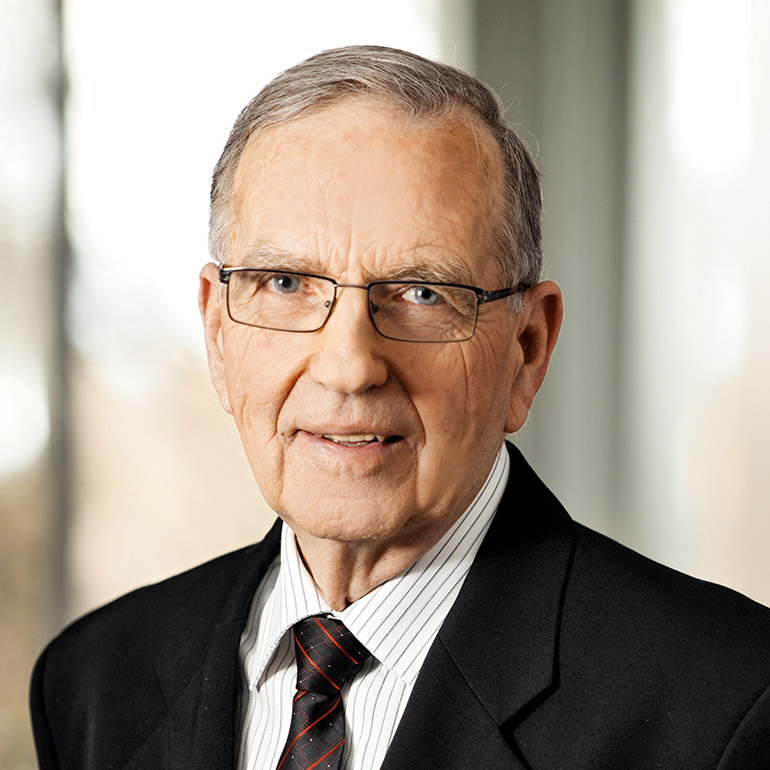 John Cockburn
Retired
Since 1962, John Cockburn devoted the majority of his practice time to corporate and commercial matters. He acted for over 300 corporations (including provincial and federal corporations, charitable organizations and foundations) involving incorporations, joint ventures and partnership arrangements, reorganizations, amalgamations, estate/corporate tax planning, negotiation and documentation of complex commercial contracts, business sales and acquisitions by way of asset sales (inevitably involving commercial realty conveyancing) and by way of share sales, and for commercial lenders in structuring financing arrangements for these types of transactions. John also practiced in the area of Real Estate (commercial and residential) and in Estate Planning and Estate Administration.
John was certified by the  Law Society of Ontario (LSO) as a Specialist in Corporate and Commercial Law in 2007.  John also maintains an extensive Residential and Commercial Real Estate practice. He practiced law in Barrie from 1962 until 2021. He is active in the community having served as Chairman of the Royal Victoria Hospital Board, board member for the Ontario Safety League, past President, and active member of the Rotary Club of Barrie-Huronia, and co-chair of the Leadership Gifts – Capital Fundraising for Hospice Simcoe.
John retired from practicing law on December 10th 2021.