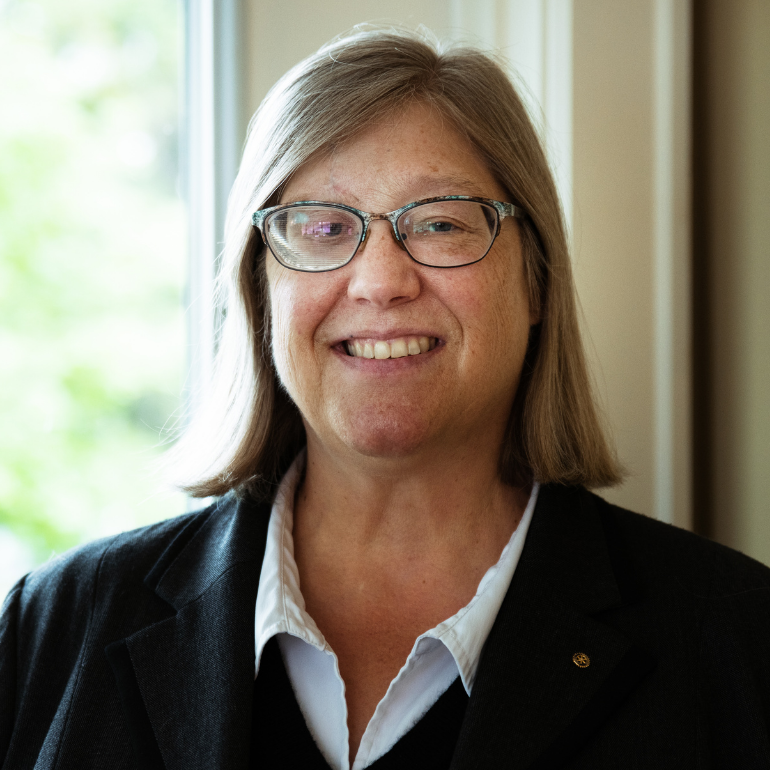 Organizations
Rotary Club of Bracebridge
Rotary International District 7010
Community Living South Muskoka
Muskoka Conservancy
Trillium Foundation
Practice Areas
Jean Polak
Counsel
Jean Polak is an experienced litigator who also enjoys assisting clients with estate planning. Her practice focuses on wills and estates, estate and commercial litigation (such as construction liens, employment law and property disputes) and municipal prosecutions. She is also a member and alternate chair of the Ontario Review Board.
Jean was called to the bar in 1989, and began her legal career in Toronto at what was then Tory Tory DesLauriers & Binnington. She took a leave of absence to spend a year in England as a Fox Scholar, working with barristers of the Middle Temple, London. Jean returned to Torys as an associate and continued her busy practice as a civil litigator. In 1993, Jean chose to relocate to Muskoka, where she initially worked for a small firm, then opened her own practice in 2000. She successfully ran that sole practice for over twenty years before joining Barriston LLP as Counsel in 2021.
Jean has always been an active volunteer in her community, going back to her roots in Ajax, Ontario, and continuing through her student years, then in her early professional career while still in Toronto.
Since moving to Muskoka, Jean's volunteer involvement within her community includes being a member and past president of the Rotary Club of Bracebridge, an assistant governor with Rotary International District 7010, volunteering with Community Living South Muskoka and serving on the boards of the local hospital, the Muskoka Heritage Foundation and its successor the Muskoka Conservancy. At a provincial level she has also served as a member of the Chief Justice of Ontario's Advisory Committee on Professionalism and as a director of The Advocates' Society. She is currently a provincially-appointed grant review team volunteer for the Trillium Foundation. She is a Rotary Citizen of the Year, recipient of the Town of Bracebridge Good Citizenship Award, and in 2019 she was awarded the Ontario Medal for Good Citizenship by the Province of Ontario.