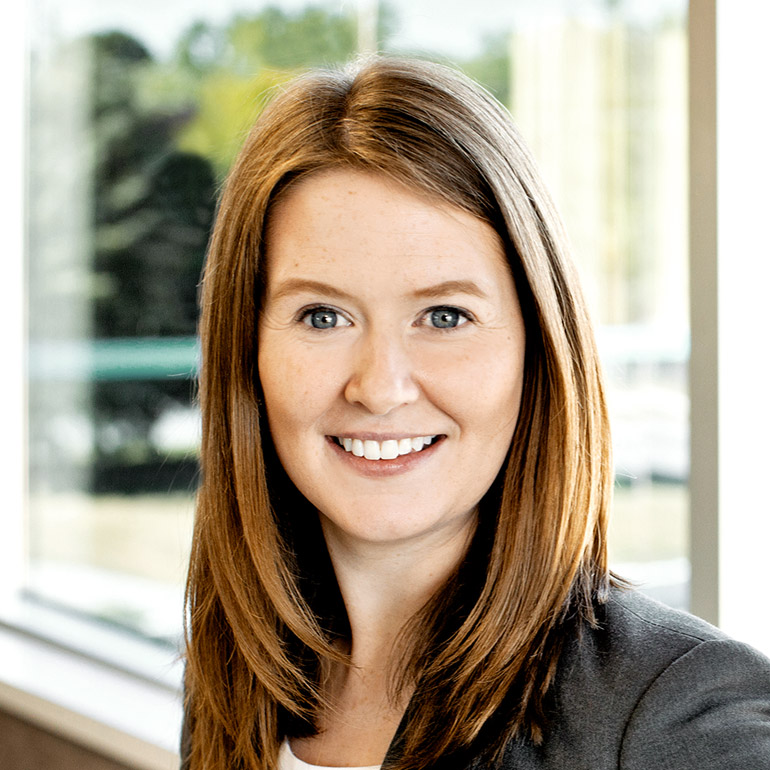 Organizations
Ontario Bar Association
Canadian Bar Association
Simcoe County Law Association
Barrie Real Estate Lawyers Association
Barrie Chamber of Commerce
Small Business Centre of Barrie
Practice Areas
Janice Mumberson
Senior Associate
Janice Mumberson provides counsel to clients in the areas of corporate and commercial law, wills and estates, and real estate. Janice focuses on understanding her clients' business and goals to ensure they receive the best possible advice. Janice was called to the Bar of the Law Society of Ontario (LSO) in June 2013 after earning her law degree from the Queen's University Faculty of Law.
Through her involvement with the law school, Janice was a part of the Queen's Business Law Clinic, providing advice and guidance to start-up corporations, and volunteered with the Family Law Project in assisting those without representation navigate the family law court system. Prior to enrolling in law school, Janice completed her Bachelor of Commerce (Honours) at the Queen's School of Business.
In 2019 Janice received the Barrie Adance Readers' Choice Favourite Real Estate Lawyer Award.
In her spare time, Janice is active in a wide range of outdoor activities, including running and rowing, and also volunteers with the Barrie Uptown Theatre. Janice is a member of the Barrie Chamber of Commerce and currently volunteers with the Small Business Centre of Barrie assisting as part of a panel of mentors for start-up businesses.