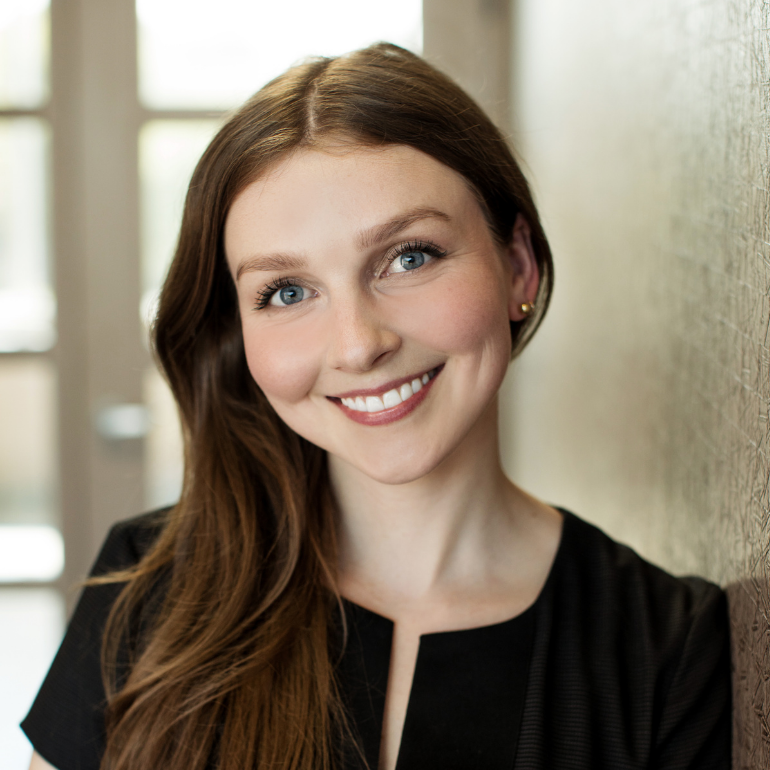 Alexandra Paul
In Memory of
It is with incredible sadness that we share the news of the passing of Alexandra Paul, Associate Lawyer at Barriston Law.
Alex was a dedicated mother, wife, daughter, sister and friend. She joined our firm in 2019 as a summer student before completing her articles and being called to the bar in 2021.
Alex was an accomplished figure skater, having competed internationally, including representing Canada at the 2014 winter Olympics in Sochi. She married her figure skating partner, Mitch Islam, in the fall of 2021 and the two welcomed a beautiful baby boy, Charlie, in October 2022.
Alex was a cherished member of our team and balanced her calm and joyful  personality with an intense passion for her work. We will greatly miss her kindness, curiosity, drive and beautiful smile.
We wish Alex's family our sincere condolences.