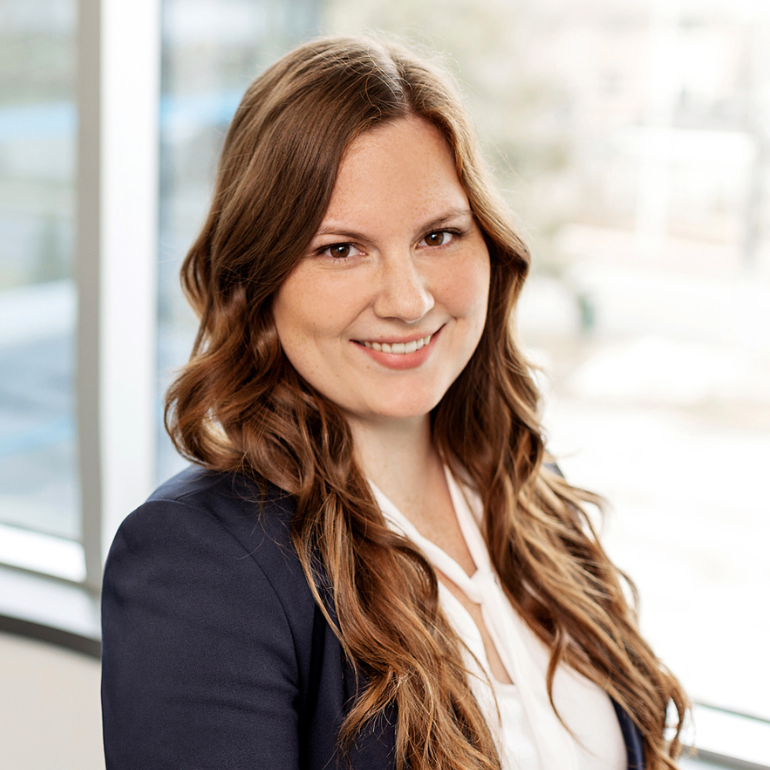 Practice Areas
Jessica Commanda
Associate
Jessica Commanda is an associate lawyer practicing primarily in the area of family law. Her practice encompasses all aspects of family law, including parenting issues, child support, spousal support, property division, and domestic contracts. Jessica appreciates the emotional nature of family law matters and is an empathetic and effective advocate. She seeks to find pragmatic solutions that best suit the unique needs of each client through various dispute resolution forums, including negotiation, mediation, arbitration and litigation.
Prior to obtaining her Juris Doctor from the University of Toronto, Jessica earned her Bachelor of Arts (Honours) with a major in Film & Media from Queen's University. During law school, Jessica was a member of the inaugural team at Pro Bono Students Canada's Family Justice Centre, where she assisted with the development of the program's policies and created free, accessible legal resources. As a caseworker at the Family Justice Centre, she assisted in delivering free, unbundled legal services to self-represented litigants across Ontario. Jessica was also an active member and Co-President of the University of Toronto's Women in Law Association throughout law school.
Jessica summered with Barriston during her law degree and completed her Articles with the firm before being called to the Bar of the Law Society of Ontario in 2023. She is proud to be a part of a firm that prioritizes client satisfaction and is actively involved in its community.
In her spare time, Jessica enjoys reading, photography/videography, travelling and spoiling her dog.